Tina Lynn Evans
I am a Professor of Sustainability Studies at Colorado Mountain College in Steamboat Springs, Colorado, USA, where I teach in the Bachelor of Arts program in that field. I am also the author of the book Occupy Education: Living and Learning Sustainability (2012).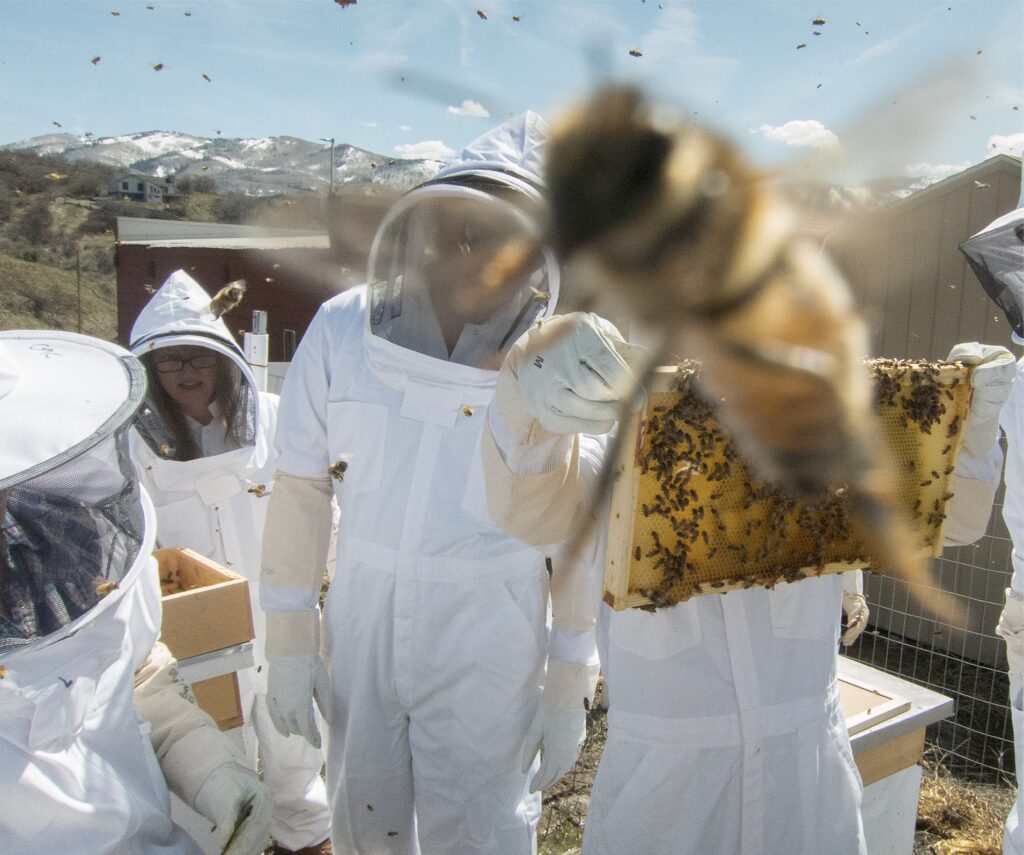 I teach a diverse set of courses ranging from Sustainable Economics to Permaculture Design and from Energy Systems and Sustainability to Cultural and Place Based Equity. I also co-teach the senior capstone research course in our program.
In addition to my teaching, I co-advise the student beekeeping club and serve as the site manager for the Bear Park Permaculture Center at my campus. Bear Park is home to a two-thirds-acre outdoor growing space as well as a 1400 sq. ft., four-season, geodesic greenhouse featuring indoor growing beds and an aquaponics demonstration system.
My recent research and writing focuses on sustainability competencies and pedagogies, sustainable leadership, hope and agency in sustainability education, and transdisciplinary theory and practice.
Archives of my publications and other scholarly work: